26+ Personal Productivity Hypnosis Sessions
Train your unconscious mind to become powerfully productive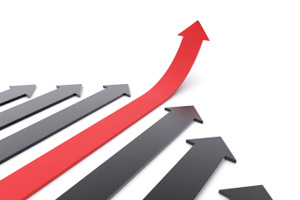 I have been able to stay more focused at work and get more done...
Dennis McCartney, CPA, New Orleans, LA, USA *
Read the full testimonial »
How can you increase personal productivity and get better results from your daily efforts? Getting more done - and done effectively - is a matter of finding the right mix of motivation, determination, organization, creativity and discipline. This will help you fend off the gremlins of lethargy, procrastination, defeatism, self sabotage, 'blocks' and lack of focus that can prevent you from getting to your goals.
Hypnosis is a great tool for boosting productivity, as it works directly on the unconscious drivers that really influence what you do every day. It's true that you need will power, but will power is pretty 'powerless' if you haven't got your unconscious motivation in order!
The table below shows our range of hypnosis session to increase personal productivity. You're sure to find one that will deal with your particular productivity gremlins, once and for all.
Uncommon success tips in your email
For daily tips on overcoming procrastination, maximizing productivity and fulfilling your potential, click here to subscribe to Uncommon Success Tips , hand-crafted by our co-founder Mark Tyrrell.
Our recommendations for money-saving self hypnosis packs ...
All our 'Personal Productivity' self hypnosis sessions ...
* Results may vary from person to person. This is why we provide a no-questions asked 90-day money-back guarantee to ensure you feel comfortable trying our downloads out. We believe they are the best available, and hope you will too.