How do I log in to the app?
When you open the app, you'll see this screen: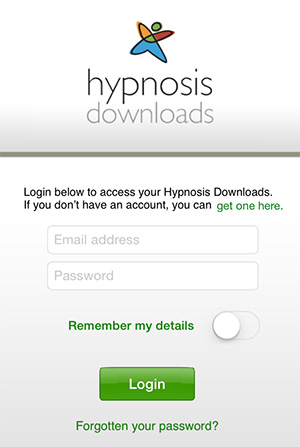 You use the same log in details for the app and for your account on HypnosisDownloads.com, so enter your email address in the 'Email address' field and your password in the 'Password' field: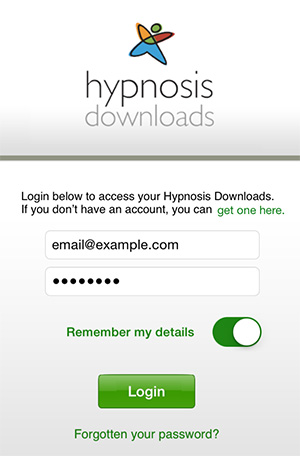 If you'd like the app to remember your details so you don't have to type them each time, toggle the 'Remember my details' switch to on (it will move left to right and turn from white to green, as in the image above).
Tap the green 'Login' button to enter your account.
Please note that you'll need an Internet connection (Wi-Fi or mobile data) to log in and to download files. However, once you've logged in, the app will remain logged in until you log out so you can view the list of your purchased titles and read or play any files you've already downloaded even when you can't connect to the Internet (such as while in 'airplane mode' on a flight).