How do I edit playlists?
To add more files to an existing playlist: On the 'Playlists' screen, tap the pencil icon next to the playlist name to open the sort screen. Select what files you wish to add to the list (below, the user is adding 'Time Distortion' to their 'Hypnotic Phenomena' list). Tap 'Save Playlist' in the upper right of the sort screen.
And here's the updated playlist: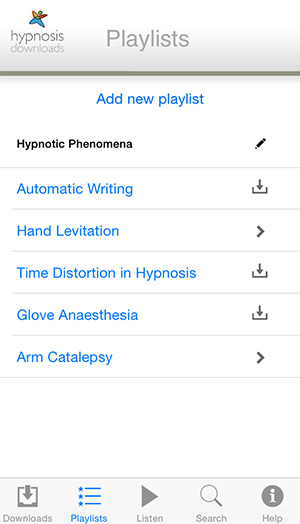 A note on removing programs from a playlist: Currently, the app is very stubborn about removing deselected programs from a playlist. Unfortunately, right now the only way to remove programs from a playlist appears to be to delete the playlist and start over. We will look to correct this in a future update.