Relationship Help Hypnosis Downloads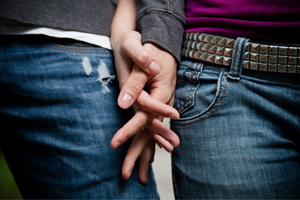 There is definitely something in your CDs that have me thinking a different way now...
Tamara Wall, Home Decorator, Toronto, Ontario, Canada
Read the full testimonial »
Why would you want help with relationships? Because relationships are the central pillar of a happy and satisfying life, that's why. Whether it's about making it work with a new partner, just enjoying a date, putting things right after a spat, or dealing with insecurity, hypnosis can really help you deal with the psychological and emotional issues that arise in any relationship.
Nor is it just about partners/dates/spouses. Your family and social links are just as important for your health and well being as your connection with a 'significant other'. Life's so much better when you can get on with your mom or dad, step mom or step dad, children or step children, siblings or step siblings - and let's not even mention the in-laws!
Whether you are currently dating, or in a long-term partnership, browse our downloads to see if we can help you make more of the relationships you treasure.
Free 3 part video series on Overcoming Insecurity in Relationships
Created by HypnosisDownloads co-founder, Mark Tyrrell
Perfect if you're single or in a relationship
See your relationships in a whole new light
Includes free relationship tips by email
Privacy guaranteed, and unsubscribe whenever you want.
Sign up free using the form below to get your first video instantly:
Our recommendations for money-saving hypnosis packs...
All our 'Relationship Help' hypnosis downloads...