Learn Hypnosis Online - Free Audio Training Course
Free Audio Training Course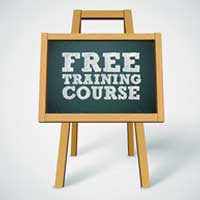 Get your first learn hypnosis course lesson now, with audio and worksheet downloads and enter a fascinating new world of hypnotic influence.
Learn Hypnosis in 5 Days is a professionally created course to introduce you to the style of advanced hypnosis we use at Hypnosis Downloads. When you enter your details below you will instantly receive the first lesson of the free hypnosis course and the current issue of our monthly newsletter 'Inspired Minds'.
You will then get your hypnosis course instalments every 2 days, to give you time to listen to the mp3 audio files, download articles, a script, a training worksheet and complete the hypnosis exercises. Once a month in Inspired Minds, you will get information on hypnosis, and our free 'Audio Insights' - mp3 downloads on hypnosis and psychology that will open your eyes about human behavior and the way we work.
Complete your details now and receive:
5 email lessons:
One lesson every two days gives your
self hypnosis training time to 'sink in'

5 audio sessions:
Every training session is supported by an audio hypnosis session to
give you real experiences of hypnosis (mp3 or streaming format)

Worksheet download:
A printable pdf to support your
course and refine your knowledge

Free trance script:
Marked with hypnotic language patterns
in downloadable, printable pdf format

Free monthly newsletter
Audio insights, special offers,
product launches and more

Absolutely NO spam
We hate it as much as you do and promise your
email address will never leave our hands.
All this for FREE?
Yes! We want you to learn just how amazing hypnosis can be. And rest assured, your email address is 100% safe with us. We promise we will not disclose your details to anyone, ever. Your email address will only be used to send you the hypnosis mp3 training course - 'Learn Hypnosis in 5 Days' and the 'Inspired Minds' newsletter from Hypnosis Downloads. You may unsubscribe at any time.
Read back issues of Inspired Minds, our monthly newsletter... »